Titan Helicopter Group Selects AD Software MRO / CAMO IT Solution
31 Mar 2020

{{vendor.Name}}
Connect with Aircraft IT
Sign up to the Aircraft IT twitter feed for all the aviation industry's latest IT related news
Click here to learn about free Membership to Aircraft IT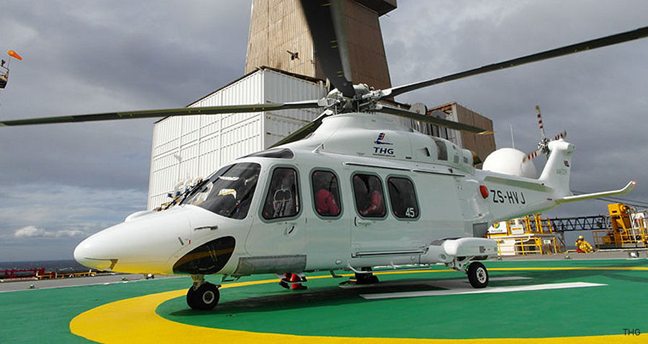 THG ranks as the number one large helicopter group in South Africa, with a diverse clientele including governments, parastatals, oil companies and relieve aid agencies. AD SOFTWARE IT solution supports maintenance and airworthiness via web-based access and mobile devices.
The Titan Helicopter Group of companies, consisting of various licensed operators, approved maintenance organisations and a technical training centre in South Africa, offers a diverse service to the Global Market through a culture of safety and excellence.
Following their decision to overhaul their legacy system THG led an exhaustive campaign to identify the best solution, testing different software in the process. AD SOFTWARE was able to comply with the ambitious time-frame defined by THG by sending a team of A/C data and CAMO experts on-site.
With 16 customers based in Africa and over 600 helicopters supported, AD SOFTWARE asserts its leading position on the market of MRO/CAMO software providers for rotary wing operators. The high ratio of revenues dedicated to R&D plus 20 years of expertise ensures AD SOFTWARE's solutions are efficient and based on modern technologies.
Furthermore, AD SOFTWARE has teamed-up with several of its customers to build tailored solutions with the end-users and regulators in mind. The new modules have a fast time-to-market planning and are designed by aviation professionals. Thanks to these project-focused partnerships AD SOFTWARE is one of the only software providers in the aviation industry able to keep up with the permanent technological advancements.
Frederic Ulrich, CEO of ADS OFTWARE, commented: "We are extremely proud to work with THG. This is without a doubt one of the highlights of 2019 and a validation of our work methodology."
About ADSoftware
AD SOFTWARE is a major supplier of CAMO/MRO software solutions for helicopter and fixed wing operators across the globe. In its 20 years of existence it has steadily increased its user base to over 65 airlines by providing a scalable and cost-efficient solution. AD SOFTWARE is used by OEMs and operators for fleet of 5 to 100 aircraft.
Visit https://www.adsoftware.fr/ for more information.
Press Information: c.henner@adsoftware.fr
General Information: c.henner@adsoftware.fr